MOTOR OPERATED MECHANISM TYPE MT150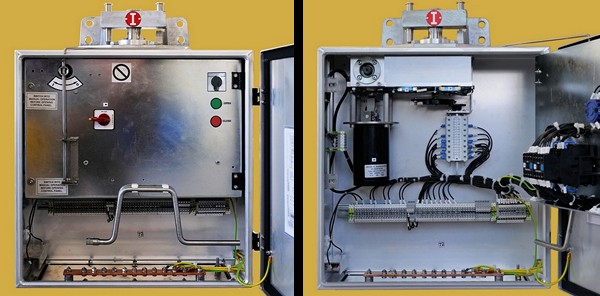 The motor-operated mechanism type MT150 IS designed for outdoor installation and used for the electrical remote operation of disconnectors and earthing switches.
The motor-operated drive mechanism can be supplied in two versions:
- type MT150 (close rotation clockwise) or
- type MT150-L (close rotation anti-clockwise).
The direction of the main shaft rotation is as seen on the top of the drive mechanism.
The mechanisms are designed according to the publication IEC 62271-102; IEC 62271-1 and most other national regulations.