CENTRE-BREAK DISCONNECTORS TYPE SSBII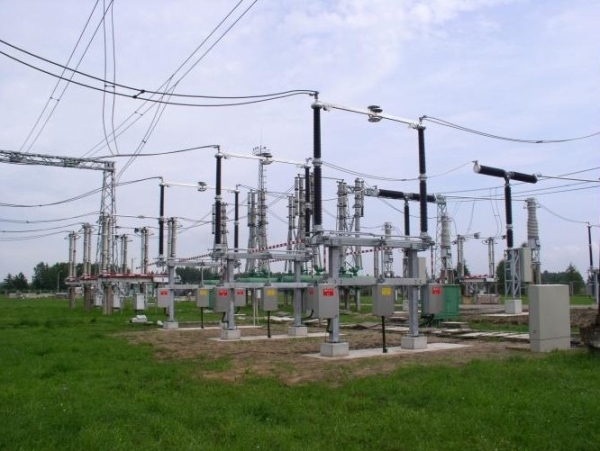 Rated voltage: 420 - 550 kV
Rated normal current: 1600 - 4000 A
Rated short-time withstand current: 40 kA - 80 kA
Disconnectors type SSBII are used for metallic isolation of systems by creating in open position a visible isolating distance.
They are appropriate for switching small currents or currents when no significant change in voltage occurs across the terminals. Two-column rotary disconnectors can be operated in many types of high voltage switchgear that are in use.
The main blade consists of a U-shaped profile, in which the main contacts and the rotating contacts are installed.
The rotating contacts consists of a silver-plated copper pin and a bronze housing. Silver-plated bronze balls, which are pressed against these two parts by means of a stainless steel spring, ensure that the cur­rent is transferred from the pin into the housing. This contact con­struction is sealed and maintenance free.
The main contacts are installed inside the main blade. They are made of copper, with a silver plated surface.
Each contact finger is provided with stainless steel springs to ensure reliable contact pressure.
The contacts are self-cleansing, which makes the disconnector suit­able for installation in areas with severe climatic conditions. Depending on the voltage rating, anti-corona shields will be provided.
The SSBII disconnectors comply with publication IEC 62271-102; IEC 62271-1 and most other national regulations.