MANUAL OPERATING MECHANISM TYPE HA31-80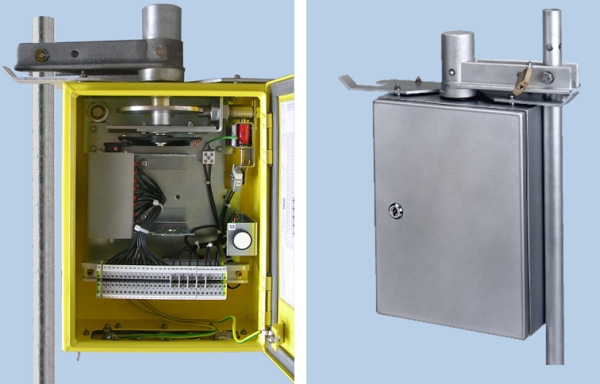 Rated torque on the operating shaft: approx. 500 Nm
The manual-operated mechanism type HA 31-80 is designed for outdoor installations and used for the operation of high voltage disconnectors and earthing switches. All components of the operating mechanism are assembled in an aluminium sheet housing with a door at the front. The control components are attached to mounting plate and wired to the terminal strip.
For connecting the control cables to the terminal strip is provided a clearance of approx.10 cm.
The manual operated mechanism is actuated by an operating lever which can be locked in both end positions by a padlock. The switching angle of an operating mechanism is 190°.